It's important to keep your home's electrical system functioning properly and safely in Johnston Iowa. When electrical problems occur, it's critical to handle them quickly and competently. In-depth information about home electrical repairs will be covered in this manual, with a special emphasis on Johnston Iowa. We'll talk about typical electrical issues, the value of employing residential electricians with experience, and how Rewired Iowa can be your dependable partner for all your electrical requirements.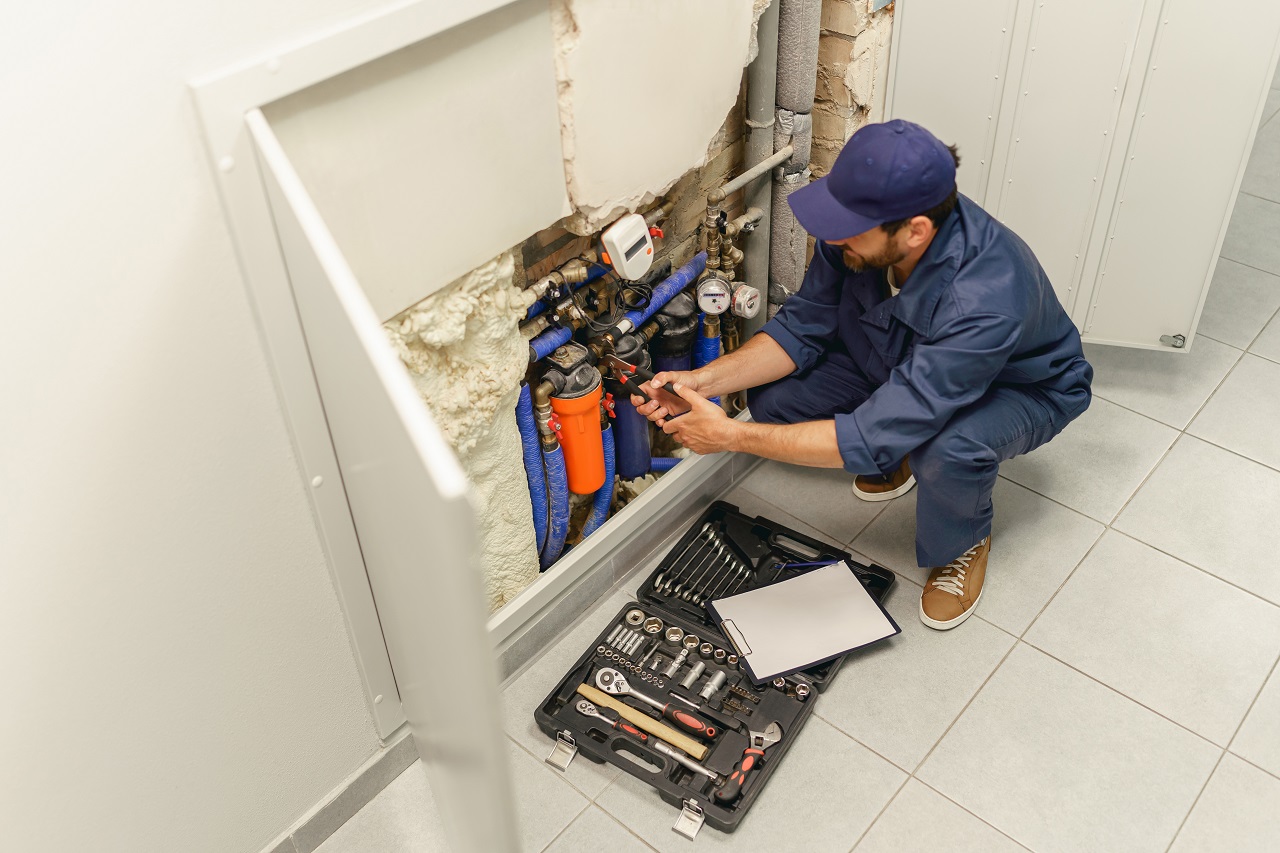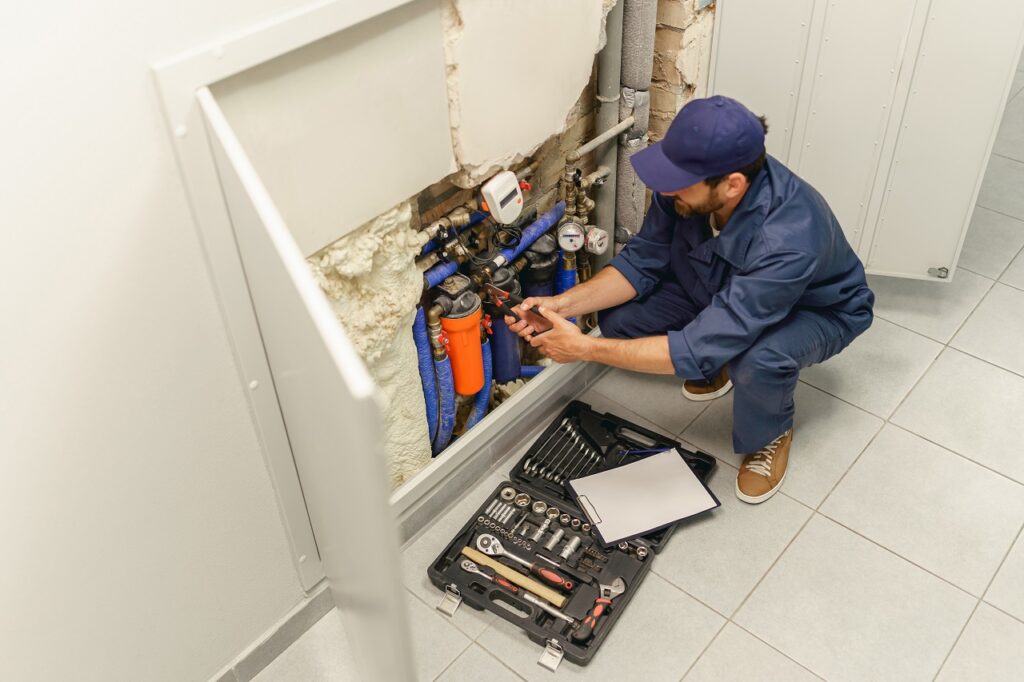 Common Electrical Problems
It's important to comprehend the typical electrical problems that homeowners frequently run into before getting into the intricacies of home electrical repairs. These issues can include everything from plugs that aren't working to lights that flicker. Such problems not only interfere with your daily life but, if ignored, can also be dangerous.
Dimming and Flickering Lighting
Flickering lights or abrupt dimming are two common problems that homeowners encounter. This may be brought on by malfunctioning fixtures, unsecured wiring, or overloaded circuits.
The skilled household electricians from Rewired Iowa in Johnston Iowa can identify and resolve these issues without delay, ensuring that your lighting is constant and dependable.
Defective Outlets
Outlets that stop working or ignite when you plug in devices are another common problem. This can indicate frayed wiring or outdated outlets.Rewired Iowa can replace damaged outlets during professional home electrical repairs in Johnston IA, removing any safety issues and inconvenience.
Trip The Circuit Breakers
An overloaded circuit or a short circuit may be the cause of frequent circuit breaker trips. This not only interferes with your regular routine but also creates a fire hazard.Expert electricians from Rewired Iowa can locate the root of circuit breaker trips and fix the underlying problems to create a secure and reliable electrical system.
Knowing How to Fix Your Home's Electrical System
Professional knowledge is essential when it comes to electrical problems in your home. Here, we'll underline how crucial it is to deal with knowledgeable residential electricians whenever possible.
Emergency Home Electrical Repairs Johnston Iowa
Emergencies involving electricity can occur at any time. These scenarios, whether it be a sudden power outage or a sparking outlet, call for rapid response. In order to make sure that you're never left in the dark in a crisis, Rewired Iowa provides 24/7 emergency home electrical repairs in Johnston Iowa.
Affordable Home Electrical Repairs in Johnston IA
While quick repairs are crucial for safety, they shouldn't be prohibitively expensive. We'll talk about how making inexpensive home electrical repairs in Johnston Iowa can end up saving you money. For the highest return on your investment, Rewired Iowa is dedicated to offering upfront quotations and fair prices.
Professional vs. Do-It-Yourself Repairs
The advantages and disadvantages of attempting DIY electrical repairs versus employing specialists will be contrasted in this section. Homeowners can do some simple repairs, but more complicated problems should always be handled by skilled residential electricians.
Process of Electrical Repair
It is easier to understand the step-by-step procedure for electrical repairs when you are familiar with it.
Evaluation and diagnosis
Professional electricians, like those at Rewired Iowa, begin by conducting an extensive assessment to pinpoint the issue's primary source. A comprehensive diagnosis is the first step toward a fix, regardless of whether the issue is with the wiring, the circuit breaker, or old components.
Replacement and Repair
Electricians begin the necessary repairs or replacements after determining the issue. Rewired Iowa takes pride in using premium components and skilled workmanship to guarantee the durability of its repairs. This indicates that the repairs are long-lasting, which will give you peace of mind.
A Code's compliance
For safety and effectiveness, it is essential to comply with electrical standards and codes. Here, we'll talk about how knowledgeable home electricians, like those at Rewired Iowa, make sure that all repairs and installs go by the relevant codes.
The Advantages of Professional Repairs
Let's now examine the many benefits of using professionals to repair your home's electrical system.
Safety
When dealing with electrical systems, safety comes first. We'll focus on how expert repairs can eliminate electrical risks and guarantee the safety of your family and property. Safety is a top priority for Rewired Iowa on every project.
Efficiency
Efficiency in electrical systems not only entails energy conservation but also lower utility costs. We'll describe how expert repairs can improve your electrical systems, resulting in long-term energy savings. Your wallet and the environment benefit from Rewired Iowa's emphasis on efficiency.
Iowa's Expertise Rewired
A reputable name among Johnston Iowa's home electricians is Rewired Iowa. Their knowledge, experience, and dedication to quality set them apart from the competition in the sector.
Training and Certifications
The team of electricians at Rewired Iowa has the necessary credentials and goes through ongoing training to stay abreast of the most recent standards and innovations in the field. This dedication to lifelong learning guarantees that they are equipped to handle even the most difficult electrical problems.
Local Expertise
Being a local business, Rewired Iowa is familiar with the unique electrical requirements and difficulties that homeowners in Johnston Iowa, could have. They can provide specialized solutions that adhere to local regulations and codes thanks to their local understanding.
Client-Centered Approach
Customer satisfaction is a priority for Rewired Iowa. They place a high value on open communication, honest pricing, and a team-based approach to every job. Rewired Iowa approaches every task with the same degree of professionalism and attention, regardless of how little the repair or how extensive the overhaul of the electrical system.
Innovative Solutions
Maintaining current with the newest technologies and trends is essential in an area that is constantly changing, like electrical services. To give its clients the most cutting-edge and effective electrical systems possible, Rewired Iowa makes investments in cutting-edge technologies.
Home electrical repairs in Johnston Iowa are therefore not only necessary, but also a critical investment in the security and functionality of your house. We've discussed the value of swiftly addressing typical electrical problems, the advantages of professional repairs, and the knowledge of Rewired Iowa. Trust the knowledgeable residential electricians at Rewired Iowa with your electrical requirements. For dependable, safe, cost-effective, and emergency electrical solutions in Johnston Iowa, get in touch with them right away and discover what a difference working with actual industry specialists makes.