Welcome to Rewired Iowa's comprehensive guide to electrical remodeling in West Des Moines, Iowa. In today's modern world, the role of electrical systems in homes and businesses is indispensable. Electrical remodeling plays a pivotal role in shaping our living and working spaces, from powering our everyday devices to enhancing safety and energy efficiency.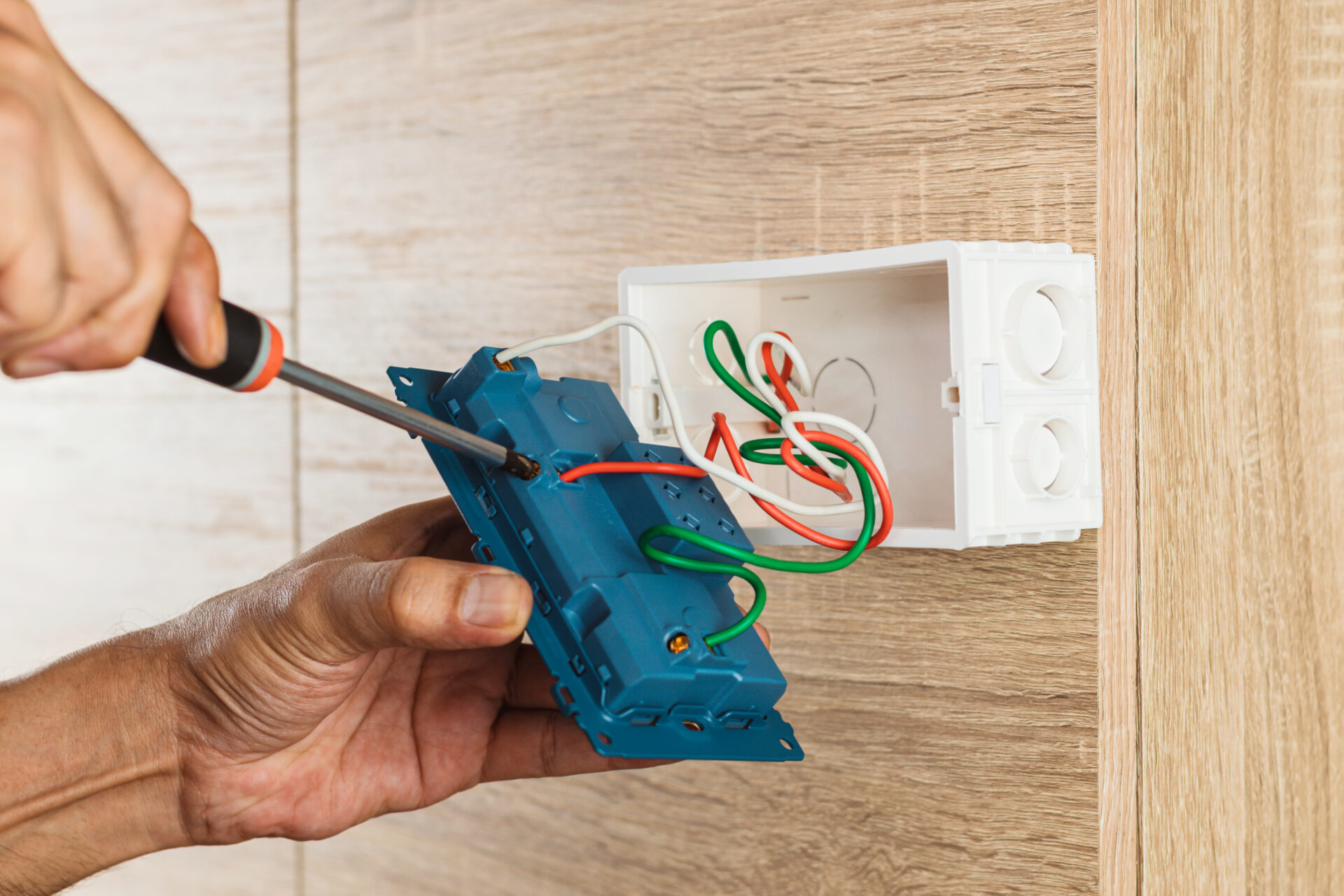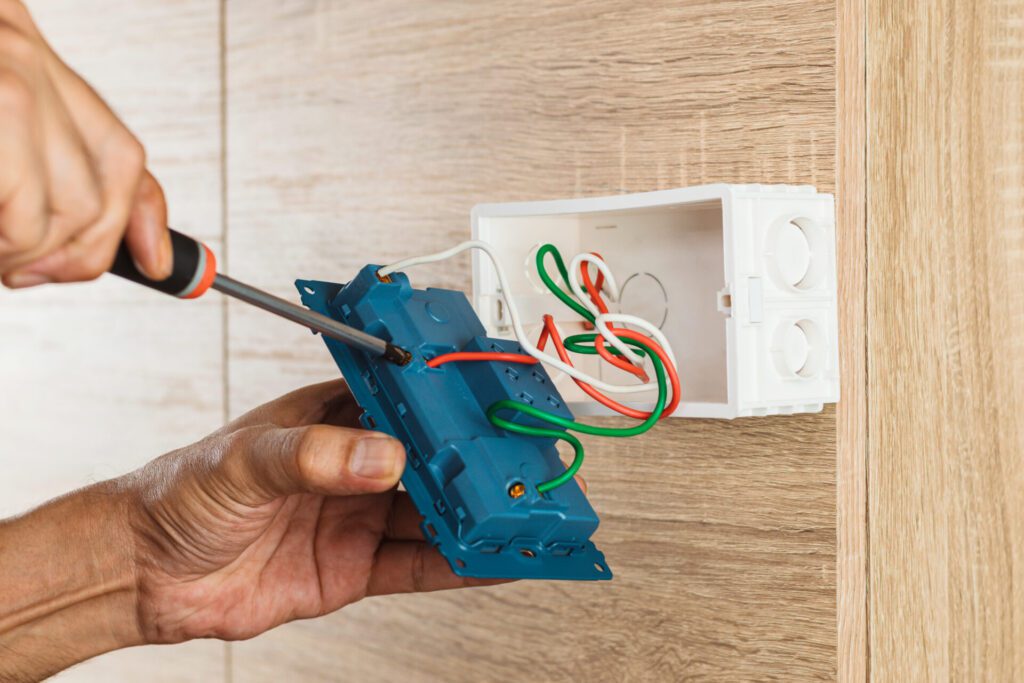 At Rewired Iowa, we understand the importance of electrical renovations and are committed to providing top-notch services to residents and businesses in West Des Moines. In this article, we'll delve into the significance of electrical remodeling, the range of services we offer, the affordability we bring to these projects, and how choosing Rewired Iowa can transform your space into a safer, more efficient, and aesthetically pleasing environment.
Understanding the Significance of Electrical Remodeling
The electrical systems in our homes and places of business are the essential support structures that enable us to run our appliances, lighting, and other essential devices. However, as buildings age and technology advance, the necessity of electrical remodeling will become increasingly apparent. Renovations to the electrical components of a building are necessary for a number of reasons, some of these reasons include the following:
Enhanced Safety: Outdated electrical systems can pose safety hazards, including electrical fires and shocks. Electrical remodeling ensures that your space is up to modern safety standards.
Energy Efficiency: With the rising cost of energy, energy-efficient electrical upgrades can lead to substantial savings. Rewired Iowa specializes in energy-efficient lighting and electrical systems that reduce energy consumption and lower utility bills.
Improved Functionality: Electrical remodeling allows you to customize your electrical systems to meet your specific needs. Whether you're redesigning your home or commercial space, we can help you achieve the functionality you desire.
Modern Aesthetics: Upgrading lighting fixtures and outlets can enhance the aesthetics of your space. Our electrical remodeling services can breathe new life into your interior and exterior spaces.
Types of Electrical Remodeling Services
Rewired Iowa offers a wide range of electrical remodeling services to cater to the unique needs of our clients. Here's an overview of the services we provide:
1. Electrical Panel Upgrades: Your electrical panel is the heart of your electrical system. We can upgrade your panel to handle increased electrical demands and ensure that it's up to code.
2. Rewiring Services: If you're living in an older home or running a business in a dated building, rewiring may be necessary. We specialize in rewiring projects, ensuring that your space is safe and up to modern standards.
3. Lighting Upgrades: Lighting can transform the ambiance of a space. We offer energy-efficient lighting solutions, including LED installations and smart lighting systems.
4. Outlet Installation: Need more power outlets to meet your modern electrical needs? We can install additional outlets strategically to enhance convenience.
5. Electrical Safety Inspections: Our experts can conduct thorough electrical safety inspections to identify potential hazards and recommend necessary repairs or upgrades.
The Rewired Iowa Difference
When it comes to the renovation of electrical systems in West Des Moines, Rewired Iowa stands out for a number of reasons, including the following:
Local Expertise: We are a local company with deep roots in the West Des Moines community. Our experienced electricians understand the unique challenges and requirements of local projects.
Commitment to Excellence: At Rewired Iowa, we are dedicated to delivering excellence in every project we undertake. We take pride in our work and ensure that all projects are completed to the highest standards.
Tailored Solutions: We understand that every client is unique. That's why we offer customized solutions to meet your specific electrical remodeling needs.
Safety First: Safety is our top priority. Our electricians adhere to strict safety protocols, ensuring that every project is completed safely and up to code.
The Affordability of Electrical Remodeling
One common misconception about electrical remodeling is that it's prohibitively expensive. However, at Rewired Iowa, high-quality electrical renovations can be affordable. Here's how we make electrical remodeling cost-effective:
Efficient Planning: We carefully plan each project to minimize waste and ensure that materials and labor are used efficiently.
Quality Materials: While we aim to provide affordability, we never compromise on the quality of materials we use. Using high-quality components ensures the longevity and reliability of your electrical systems.
Competitive Pricing: Rewired Iowa offers competitive pricing for all our services. We believe that quality electrical remodeling should be accessible to all.
Transforming Your Space Through Electrical Renovation
It is time to investigate how electrical renovations can transform your living or working space now that you understand the significance of electrical remodeling and Rewired Iowa's commitment to superior quality and reasonable prices.
1. Home Improvement: If you're considering home improvement projects, electrical remodeling can enhance the functionality and aesthetics of your space. From kitchen renovations to basement upgrades, we can help you plan and execute electrical renovations that align with your vision.
2. Commercial Spaces: Businesses can benefit immensely from electrical remodeling. Improved lighting, enhanced energy efficiency, andelectrical safety upgrades can create a more comfortable and productive working environment.
Choose Rewired Iowa for Your Electrical Remodeling Needs
Electrical remodeling is crucial to maintaining safe, efficient, and modern living and working spaces. Rewired Iowa is your trusted partner for all your electrical remodeling needs in West Des Moines, Iowa. Our local expertise, commitment to excellence, and affordability set us apart.
Transform your space with Rewired Iowa. Contact us today to discuss your electrical remodeling project and experience the difference of having a reliable and expert electrician by your side.