When it comes to home maintenance, one aspect that often goes overlooked but is of paramount importance – electrical system maintenance. Grimes IA, residents understand the significance of a well-maintained electrical system in their homes. In this comprehensive guide, we'll delve into the world of electrical system maintenance in Grimes IA, highlighting the expertise of Rewired Iowa, your local electrical system maintenance experts.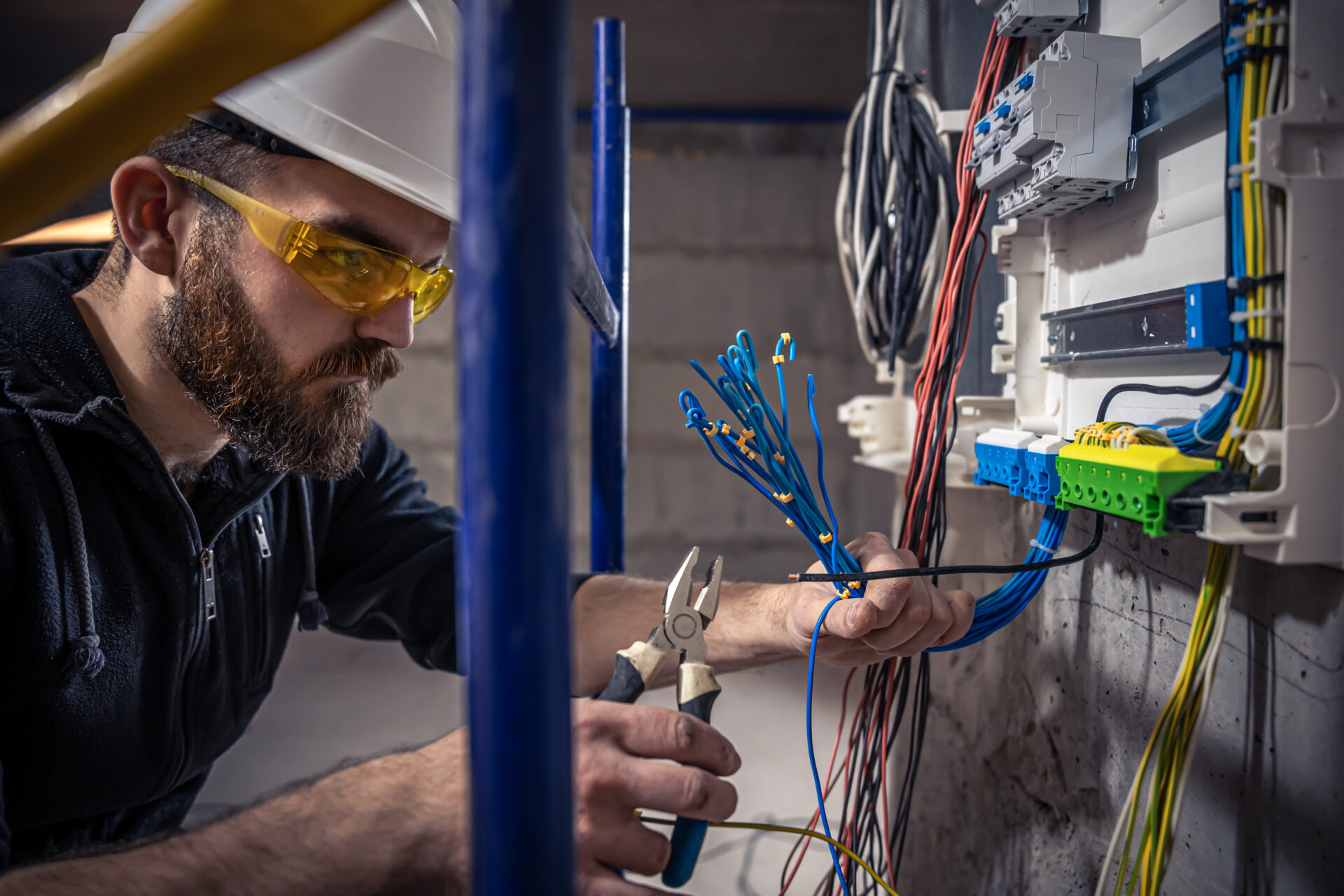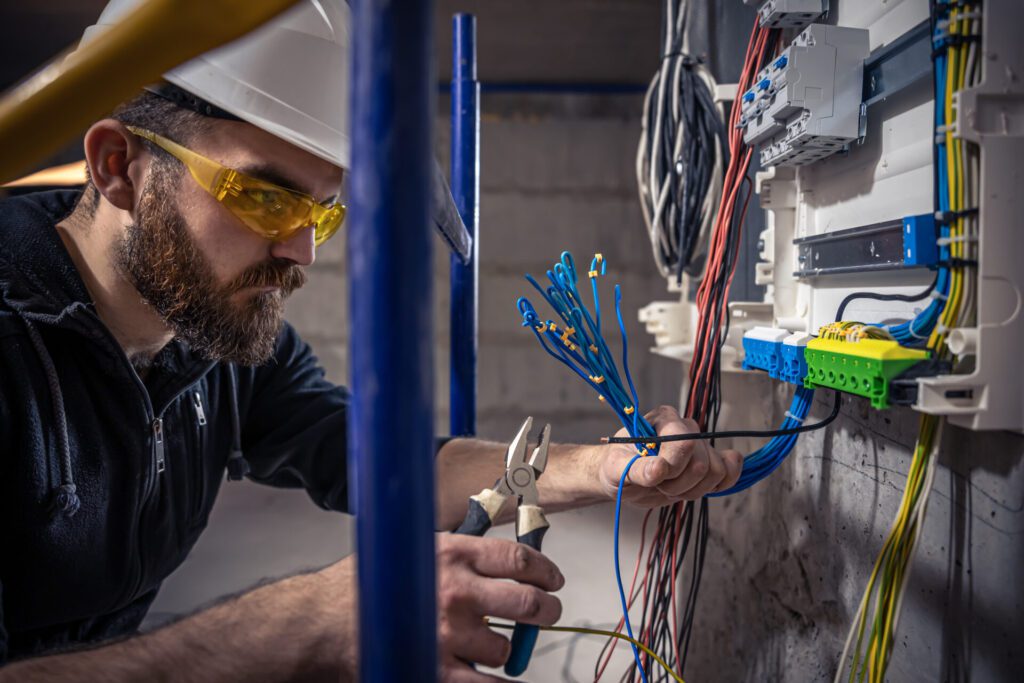 Understanding Electrical System Maintenance
Significance of Regular Maintenance
When it comes to your home's electrical systems, regular maintenance is a practice that can't be emphasized enough. Electrical systems play a vital role in our daily lives, powering everything from lighting to appliances. However, these systems require care and attention to function safely and efficiently.
Rewired Iowa's approach to electrical system maintenance in Grimes IA involves thoroughly examining various critical components. This includes inspecting the wiring for wear, checking panels and breakers for code compliance, ensuring outlets and switches function correctly, and performing overall safety checks. We aim to keep your home's electrical systems safe and efficient by addressing these aspects.
Benefits of Professional Electrical System Maintenance
The advantages of professional electrical system maintenance are multifaceted, encompassing safety, efficiency, and long-term cost savings.
Ensuring Safety
Safety is paramount when it comes to electrical systems. Faulty wiring or neglected repairs can lead to electrical fires or accidents. Professional electrical system maintenance services in Grimes Iowa, such as those provided by Rewired Iowa, prioritize identifying and addressing potential hazards before they escalate into critical issues.
Enhancing Energy Efficiency
Efficiency is another critical aspect of electrical system maintenance. Faulty components or outdated systems can lead to energy wastage and higher utility bills. By optimizing your electrical systems, you not only reduce energy consumption but also save money in the long run.
Prolonging the Lifespan of Electrical Components
Regular maintenance can significantly extend the lifespan of your electrical components. Rewired Iowa's experts ensure that every part operates optimally, reducing wear and tear. This proactive approach means you won't need to replace electrical components prematurely.
Cost Savings in the Long Run
While professional electrical system maintenance services in Grimes Iowa require an initial investment, they can save you substantial money in the long term. Addressing issues proactively helps you avoid costly emergency repairs or replacements, which can be significantly more expensive.
Professional Electrical System Maintenance Services in Grimes Iowa
Rewired Iowa offers a comprehensive range of professional electrical system maintenance services in Grimes Iowa, ensuring your home's electrical systems remain in top condition.
Detailed Inspection and Assessment
Our process begins with a thorough inspection and assessment of your electrical system. We meticulously check every component for signs of wear, damage, or potential issues. This comprehensive approach ensures that every problem is noticed.
Wiring and Component Repairs
Our expert electricians are well-equipped to perform repairs if we identify any problems during the inspection. We use high-quality materials and craftsmanship to ensure the longevity of the fixes, so you can trust that our repairs are built to last.
Panel Upgrades and Code Compliance
Ensuring your electrical panel is up to code is essential for safety and efficiency. Rewired Iowa provides panel upgrades to meet current standards and regulations if necessary. We ensure your electrical panel can handle your home's electrical load safely and efficiently.
Routine Maintenance Plans
Our routine maintenance plans are designed to keep your electrical systems in peak condition. You can enjoy uninterrupted service and peace of mind by scheduling regular check-ups. Routine maintenance prevents potential hazards and keeps your electrical systems running efficiently.
Emergency Electrical Maintenance Services
Electrical emergencies can happen at any time, and they can be frightening and dangerous. Rewired Iowa offers emergency maintenance services, ensuring you're always aware when issues arise. Our experts respond promptly and effectively to address electrical emergencies, prioritizing your safety.
Grimes IA Electrical System Maintenance Experts
What sets Rewired Iowa apart is the expertise of our electricians. Our team consists of highly skilled professionals with years of experience in the field. When you choose us for electrical system maintenance in Grimes IA, you're choosing a team that understands the intricacies of electrical systems inside out.
Our commitment to safety and quality is unwavering. We prioritize your well-being and ensure that our maintenance service is executed to the highest standards. Our experts undergo regular training to stay up-to-date with the latest industry trends and technologies, further confirming the quality of our services.
Routine Electrical System Maintenance for Grimes Residents
For Grimes residents, routine electrical system maintenance is more than just a service – it's peace of mind. Knowing that your electrical systems are regularly checked and serviced allows you to enjoy your home without worrying about unexpected electrical issues.
Routine maintenance can prevent potential hazards, reduce the risk of electrical fires, and keep your energy bills in check. Rewired Iowa's routine maintenance plans are tailored to fit your needs, ensuring your home remains safe and efficient.
The Rewired Iowa Difference
Rewired Iowa isn't just a service provider; we're your trusted partner for electrical system maintenance in Grimes IA. What sets us apart is our commitment to exceeding your expectations.
Our reputation in Grimes IA speaks volumes about our quality and reliability. We believe in transparent quotes, competitive pricing, and a customer-centric approach. When you choose Rewired Iowa, you select a team that prioritizes your satisfaction.
Electrical system maintenance in Grimes IA is not just a recommended practice; it's necessary for safety, efficiency, and cost savings. Rewired Iowa, your local electrical system maintenance experts, are here to ensure that your home remains safe, efficient, and problem-free.
For all your electrical system maintenance needs in Grimes IA, trust Rewired Iowa. Contact us today and experience the difference between working with true field experts.