It is impossible to exaggerate the significance of having experienced electrical repairs performed in the realm of electrical systems, which places a premium on both accuracy and safety. Turning to professionals is the most prudent choice you can make when it comes to safeguarding the well-being of your home and business as well as the efficient operation of its electrical components. One company, Rewired Iowa, stands out as the choice for top-rated expert electrical repairs in Altoona Iowa.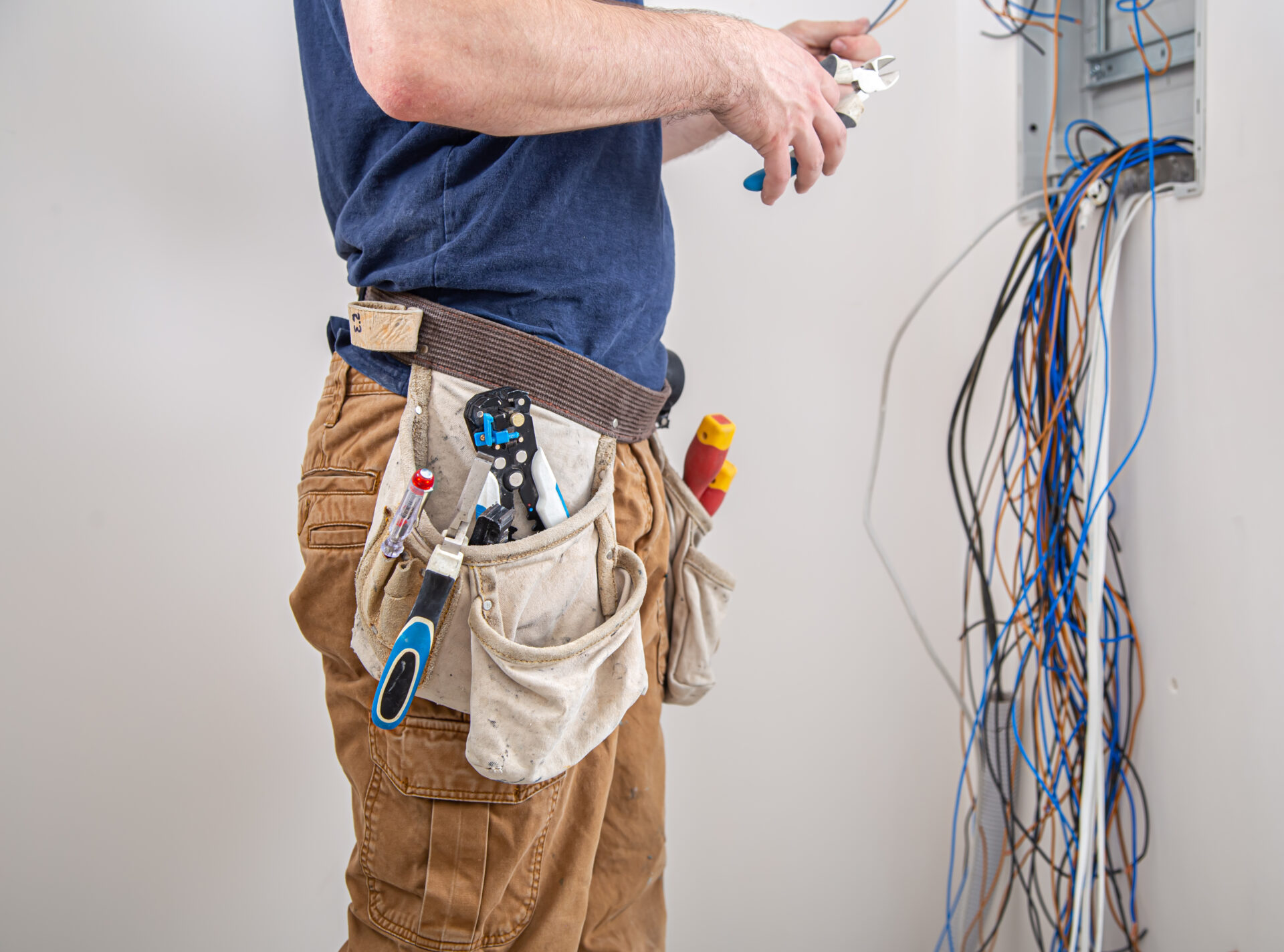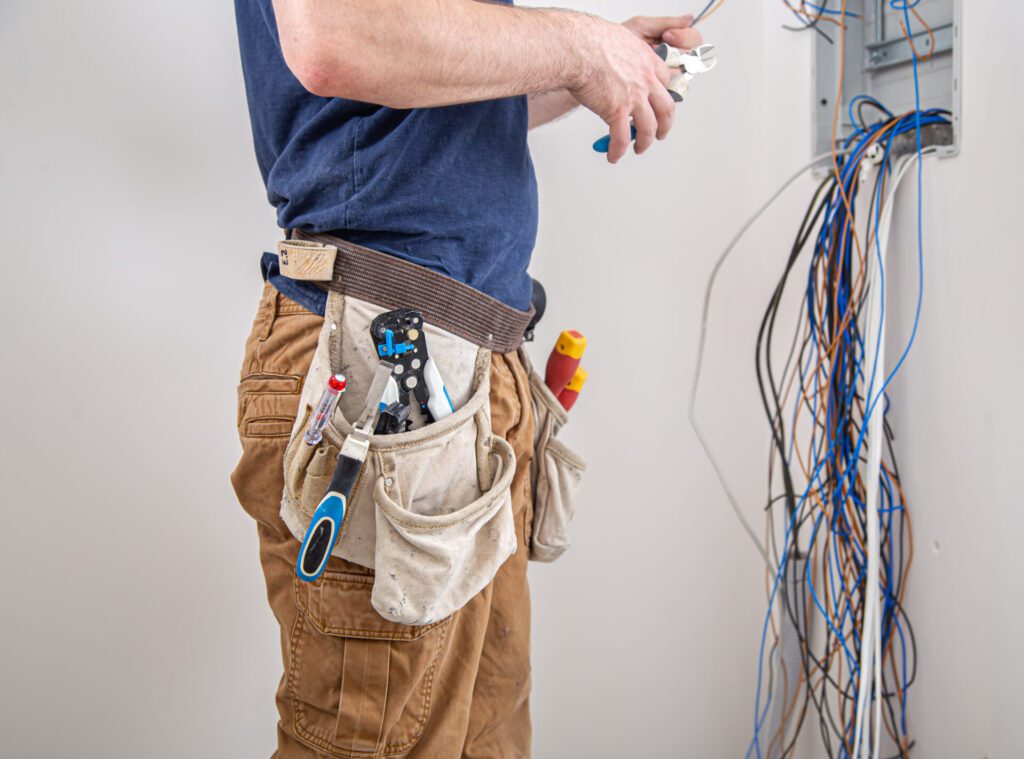 The Importance of Getting Professional Help for Electrical Repairs
Taking Measures to Ensure Electrical Safety
Electrical safety should be a primary concern in all properties. Electrical fires or accidents can be caused by faulty wiring or ignored repairs. Your protection against such dangers comes in the form of expert electrical repairs. The team of licensed electricians at Rewired Iowa is committed to ensuring the security of your property by quickly locating and fixing any electrical problems that may arise.
Obtaining the Highest Possible Level of Electrical Efficiency
In addition to being necessary for safety, competent repairs are essential for maximizing the effectiveness of the electrical system. Wasting energy and running higher power bills can result from faulty components or systems that have outlived their usefulness. Our trained personnel examine your electrical systems to determine how they can operate more effectively, which could save you money in the long run.
Highly Recommended Top-rated Expert Electrical Repairs in Altoona IA
Our team of electricians in Altoona Iowa, has a wealth of knowledge gained over many years, enabling them to tackle a diverse range of electrical repair requirements. Our understanding of electrical systems extends across the board, from those found in private homes to those found in commercial properties.
Materials of the Highest Quality
Regarding the materials and tools used, Rewired Iowa takes no shortcuts. We know that the longevity and performance of your electrical systems are directly impacted by the quality of the components utilized in their construction. We guarantee that our fixes will hold up over time by purchasing materials and equipment of the highest quality possible. Trust us for top-rated expert electrical repairs in Altoona IA.
Professional Electrical Repair Services Available in Altoona Iowa
All-Inclusive Product and Service Packages
Our comprehensive selection of skilled electrical repair services caters to every conceivable requirement. We are your one-stop solution provider whether you need assistance with troubleshooting and diagnostics, panel upgrades, code compliance updates, safety inspections, or emergency services. Rewired Iowa will take on any project, regardless of its size.
Complete Professionalism Across the Board
For us, professionalism is not merely a catchphrase; instead, it is the foundation of our service. The promptness of our response times and the openness of our pricing are only two examples of how we promote professionalism. Every interaction you have with Rewired Iowa will go off without a hitch because we value your time, your property, and your financial constraints.
Expert Emergency Electricians Available 24/7
Electrical Emergencies Represent a Serious Danger
Emergencies involving electricity can be both terrifying and hazardous. It is impossible to exaggerate how important it is to receive immediate assistance in the event of a power outage brought on by a storm or severe electrical issue. Rewired Iowa is aware of the seriousness of these problems and provides emergency services around the clock to quickly resolve them.
A Lending Hand When You Really Need It
Imagine a scenario in which a big storm hits Altoona Iowa, and the power goes out. You are left in the dark. It's impossible to overstate how reassuring the emergency-trained electricians from Rewired Iowa are on their way to your location. In an emergency, our staff will arrive prepared with the knowledge and equipment to tackle the situation, assuring your safety and peace of mind.
Surpassing All Expectations
We at Rewired Iowa strive not only to meet but also to exceed our customers' expectations. We are not simply a service provider; instead, we are your reliable partner in assuring the security and effectiveness of your electrical systems. Our constant dedication to quality is matched by the unyielding commitment of our skilled and licensed electricians to provide services of the highest possible caliber.
Get in Touch With Us Today
When you choose Rewired Iowa, you select a company that provides reliable, safe, high-quality services. Contact us immediately for any electrical repair requirements in Altoona Iowa, and discover the difference that working with genuine industry specialists can make. Allow us to handle the electrical repairs on your home so you may savor the calm that comes from knowing the care of your property is provided by trained specialists.
When fixing electrical problems, having the necessary level of competence is essential. Repairs to electrical systems are best handled by the highly regarded professionals at Rewired Iowa, which serves the residential and commercial communities in Altoona Iowa. We guarantee that your electrical systems will operate faultlessly and safely by combining our expertise, years of experience, and unwavering commitment to the job. Get in touch with us immediately for all of your electrical repair requirements in Altoona Iowa, and discover the difference that working with genuine industry specialists can make.