Regarding homeownership, there comes a time when the need for electrical upgrades becomes evident. Whether it's to enhance safety, improve energy efficiency, or keep up with modern demands, electrical upgrades are pivotal in ensuring your home is up to the task. In Clive, Iowa, Rewired Iowa stands as the beacon of expertise, offering a range of solutions to unlock the full potential of your home's electrical system.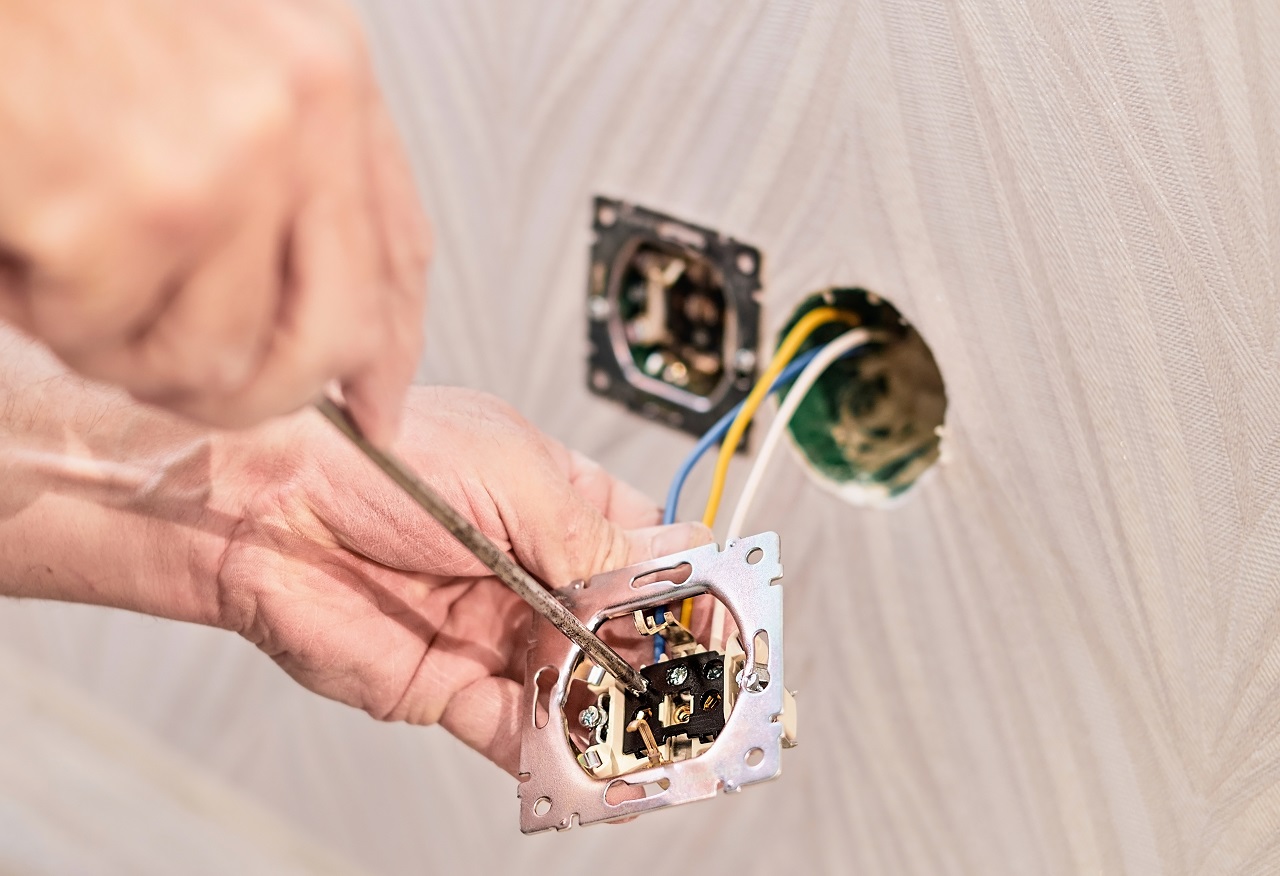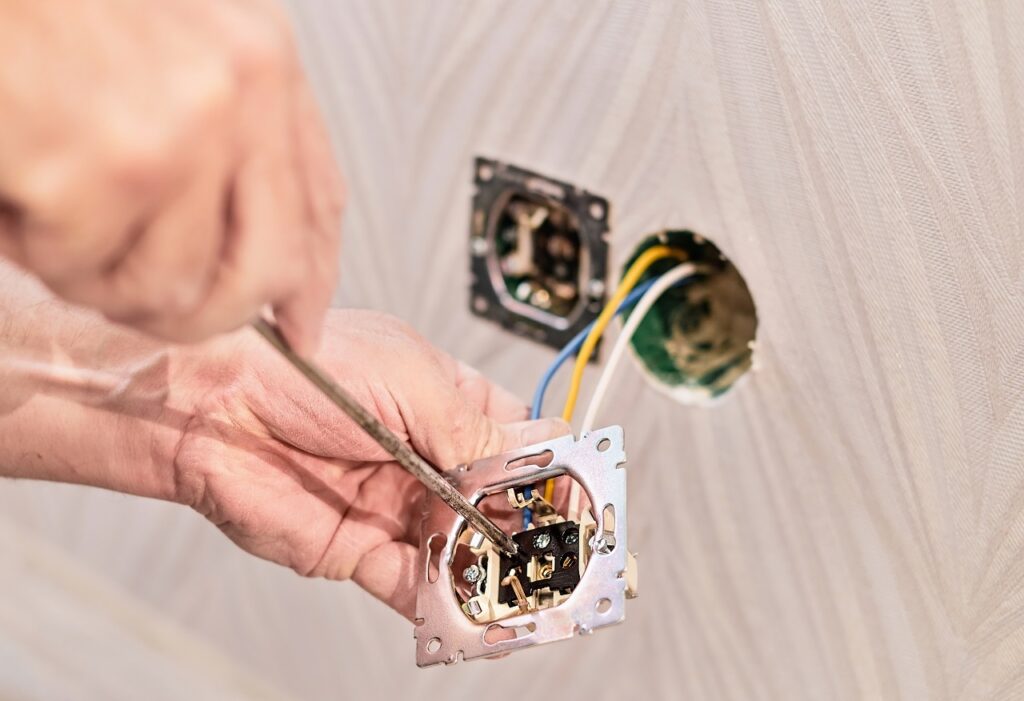 Affordable Electrical Upgrades for Homes in Clive Iowa
Regarding electrical upgrades for your home in Clive, Iowa, affordability means something other than cutting corners or compromising on quality. Rewired Iowa understands that homeowners want cost-effective solutions that keep the bank intact. Here's how we make it happen:
Transparent Pricing:
We believe in transparency when it comes to pricing. There are no hidden fees or surprises in your bill. Before we start any project, you'll receive a clear and detailed estimate so you know exactly what to expect.
Customized Solutions:
Every home is unique, and so are its electrical needs. Our approach is all about customization. We work closely with you to understand your goals and budget, tailoring our recommendations to suit your requirements.
Long-Term Value:
Our services are affordable but also designed for long-term value. We use high-quality materials and expert craftsmanship to ensure that your electrical upgrades stand the test of time. This means fewer repairs and replacements, saving you even more money.
Energy-Efficient Electrical Upgrades Clive IA
In today's world, energy efficiency is a top priority for many homeowners. It's not just about reducing your carbon footprint; it's also about saving on energy costs. Rewired Iowa specializes in energy-efficient electrical upgrades in Clive, IA. Here's what you can expect:
Reduced Utility Bills: Energy-efficient upgrades can significantly reduce your monthly utility bills. Whether through LED lighting, smart thermostats, or other energy-saving solutions, we help you save money while being environmentally conscious.
Environmental Impact: Reducing energy consumption also means reducing your home's environmental impact. With our energy-efficient upgrades, you can feel good about doing your part for a greener planet.
Customized Solutions: Like affordability, our approach to energy-efficient upgrades is customized to your home's specific needs. We assess your current energy usage and provide tailored recommendations to maximize efficiency.
Home Electrical Panel Upgrades Clive Iowa
Your home's electrical panel is the heart of its electrical system. It's responsible for distributing power to all the circuits in your house. If your electrical panel is outdated or overloaded, it's time for an upgrade, and Rewired Iowa has you covered:
Enhanced Electrical Capacity: The demands on your home's electrical system have likely increased. Your electrical panel needs to keep up with new appliances and modern gadgets. Our home electrical panel upgrades in Clive, Iowa, ensure you have the electrical capacity to meet today's needs.
Improved Safety: An outdated or overloaded electrical panel can pose safety hazards. Rewired Iowa prioritizes safety in all our electrical upgrades. With a new electrical panel, you can have peace of mind knowing that your home is protected.
Code Compliance: Electrical codes and regulations evolve. Our upgrades enhance safety and efficiency and ensure that your home meets all the necessary codes and standards.
The Process of Electrical Upgrades
Understanding the process of electrical upgrades can demystify the work and help you feel more confident in your decision to upgrade. Rewired Iowa follows a precise and professional process:
Assessment and Planning: We begin by thoroughly assessing your home's electrical needs. This involves inspecting your current system, identifying issues, and discussing your goals.
Recommendations and Customization: Based on our assessment, we provide you with detailed recommendations. This includes a breakdown of the work required, an estimated timeline, and a precise cost estimate. We work closely with you to customize our solutions to fit your preferences and budget.
Installation and Quality Assurance: Our skilled electricians handle the installation phase with the utmost care and precision. We use high-quality materials and adhere to industry best practices. Before considering the job done, we conduct rigorous quality assurance checks to ensure everything functions perfectly.
Benefits of Professional Electrical Upgrades
The decision to have expert modifications done to your electrical system comes with a number of advantages that go well beyond convenience.
When dealing with electrical systems, safety is something that cannot be compromised in any way. The enhancements that are provided by Rewired Iowa remove potential dangers to you and your family, so you may have peace of mind.
Energy Efficiency: Upgrades that improve energy efficiency can help you save money on your power bills and have a less impact on the environment. The solutions provided by Rewired Iowa enhance the performance of your electrical systems, which results in cost-effective energy reductions over the long term.
Increased Home Value: Improving the electrical system in your home can raise its value on the market. This is an investment that brings a return, regardless of whether you want to keep the property or sell it.
Rewired Iowa's Expertise
At the core of our success is Rewired Iowa's expertise, built on a foundation of knowledge and dedication
Credentials & Training: Our electricians have the appropriate credentials, and they participate in ongoing training in order to ensure that they are current with the most recent developments in the industry's standards and technologies.
Knowledge of the Local Area: Because we are a local business, we are familiar with the particular electrical requirements and difficulties that may be encountered by residents of Clive, Iowa. Because of our in-depth familiarity with the area, we are able to provide individualized solutions that are in keeping with the standards and regulations of the region.
Approach Centered on the Customer: Rewired Iowa focuses a significant amount of importance on the contentment of its customers. We place a high premium on open lines of communication, honest pricing, and working together with our clients on every project.
Innovative and Forward-Thinking Solutions: Keeping abreast of the most recent technological developments and fashions is absolutely necessary in order to be successful in the continually developing world of electrical services. Rewired Iowa makes investments in innovative technologies in order to give our customers the most effective and cutting-edge electrical systems possible.
In conclusion, when it comes to electrical upgrades for homes in Clive IA, you don't have to choose between affordability and quality. Rewired Iowa combines the best of both worlds, offering cost-effective solutions without compromising safety, efficiency, or long-term value.
When you choose Rewired Iowa, you're not just investing in electrical upgrades; you're investing in your home's comfort, safety, and efficiency. Contact us today to experience the difference of working with experts who genuinely care about your home's electrical well-being.